How To Cook Whole Pumpkin

20 Oct 2011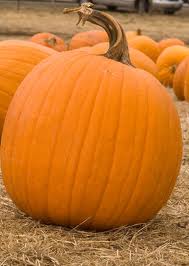 Come, Halloween and it is pumpkin time. Make jack-o-lanterns or cook them into delectable dishes to be served for the feast. However, the best that can be done is to cook the pumpkin as a whole so that the flesh can be used for baking and the seeds can be eaten. Let us see how this can be done.
Steps to Cook Whole Pumpkin
In order to cook the flesh of pumpkin:                
Cut pumpkin into many big pieces.
Keep aside the stringy flesh and seeds.
Take a large roasting pan and put the pumpkin pieces in it.
Add one inch of water into the pan and cover with a tight fitting lid.
Place on the oven.
Let pumpkin cook for half hour and pumpkin is done when flesh is soft on piercing with a fork.
Remove from oven and let cool.
For cooking pumpkin seeds:
Separate the seeds from stringy material.
Wash the seeds and spread them on a baking sheet. Sprinkle salt on the seeds.
Bake at 325 degrees F for 5 to 7 minutes and then flip them over and continue to bake for another 10 minutes.
Cool the seeds and enjoy eating them.
This Halloween try cooking pumpkin whole as mentioned above and enjoy this nutritious ingredient in various ways.
Image credit: thegreencloud.wordpress.com/ ; pickmeyard.wordpress.com/ ;practicallyposh.wordpress.com/
Video credit: youtube.com/
How To Cook Whole Pumpkin