How To Cook Whole Lamb

19 Oct 2011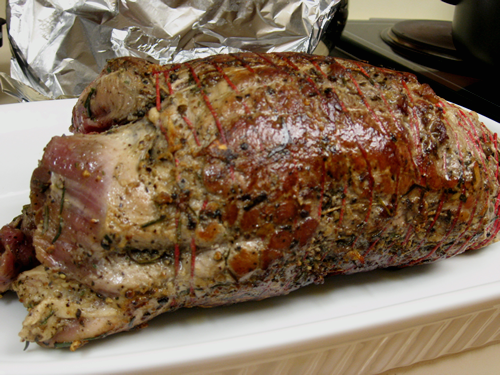 If planning to cook whole lamb, make sure the lamb has been ordered for with prior intimation. Supermarkets do not normally store whole lambs and even the butcher would require an order to get it ready. Another thing to be aware of is that the lamb would not fit in standard ovens or grill, hence it would have to be roasted using traditional methods like spit cooking or by pit cooking. For more such tips on cooking whole lamb read on…
Cook Whole Lamb by Spit Cooking
This method is the traditional Middle Eastern way of roasting whole lamb. Spit cooking would need a 2 feet high enclosure shaped like a U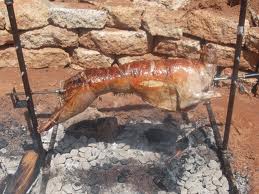 and made of bricks and blocks. The lamb is now skewered on a 6-foot long stick and turned over fire that is behind the spit (not underneath). The drippings taste delicious and can be refrigerated for use later.
A barrel grill or a large electric powered rotisserie can do the work of spit cooking whole lamb at home.
Pit Cooking Whole Lamb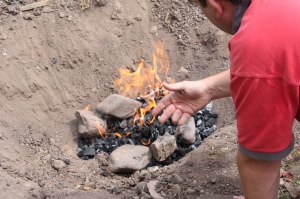 This method needs a deep hole in the ground about 4X4X3 feet. The bottom of pit is lined with bricks and rocks. A fire is lit inside and allowed to burn for about 3 hours, and then allowed to burn down. Line the hot coals with burlap bags and place lamb on it. Cover with wet burlap bags. Put the coals over lamb and bury the lamb with dug up dirt and sand. By next day afternoon, the lamb would be ready for a feast.
The lamb can be seasoned prior to being roasted using either of the above mentioned methods. Season lamb with salt, pepper, thyme, lemon, fresh mint, olive oil, basil, oregano, black pepper corn, whole lemons, and stuff it with onions, garlic and whole lemons. Spit cooked lamb would retain all flavors of the seasoning while pit cooked lamb would be softer and tender. Both of them taste amazing and can be carved and served. Cook whole lamb traditionally and enjoy with friends and family.
Image credit: suburbanwino.wordpress.com/ ; headlandarchaeology.wordpress.com/ ;  riceandspice.wordpress.com/ 
Video credit: youtube.com/ 
How To Cook Whole Lamb