How To Cook Whole Ham

19 Oct 2011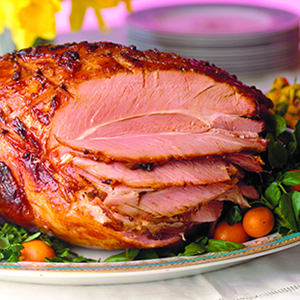 Planning to cook ham and wondering how to go about it? Well, ham can be of various types, but they all come from the leg of pork. The time required to cook whole ham with the bone would depend on the type of ham, whether it is smoked, pre-cooked, or fresh. Let us see how to cook fresh ham whole-with-bone.
Steps to Cook Whole Fresh Ham
Preheat oven to 325 degrees F.
Place ham inside the oven and bake for 22 to 26 minutes per pound of ham.
When internal temperature of ham reaches 145 degrees F, it is done and ready.
Let ham rest for about 3 to 5 minutes prior to carving and serving.
Roasting Whole Ham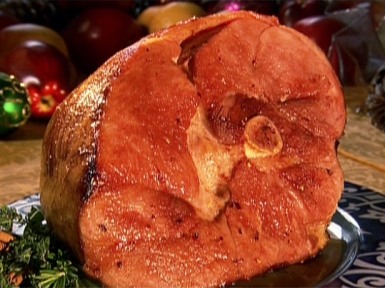 Take a shallow roasting pan and place ham inside it. Make sure that the fat side is facing up.

Cook uncovered for about 15 to 20 minutes without adding any liquid until ham is done.

Serve roasted ham with dipping sauces.
Steps to Oven Cook Pre-cooked Whole Ham
Preheat oven to 325 degrees F.
Place ham inside oven and let cook for 15 to 20 minutes per pound of ham.
Insert meat thermometer to monitor temperature but make sure that the thermometer does not touch the bone.
Once the temperature reading reaches 140 to 165 degrees, the ham can be removed from oven.
Let ham cool down a little bit, prior to carving.
Cooking whole ham should be done with utmost care, adhering to temperature and cooking time specifics. This would render ham tasty.
Image credit:  cookingbymary.wordpress.com ; deafpagancrossroads.com 
How To Cook Whole Ham