Tips To Cook Frozen Broccoli
13 Oct 2011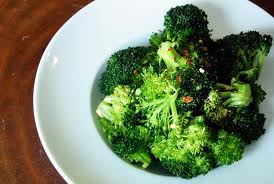 Broccoli, the delicious cruciferous vegetable is best relished fresh, but due to dearth of availability during certain time of the year, you may need to count on frozen broccoli to pep up your salads, soups, and casseroles. Besides being inexpensive and easily available, frozen broccoli is easy to cook and can look and taste good if cooked in the right way. For expert tips on how to cook frozen broccoli, read on.
How To Cook Frozen Broccoli
Boiling
To boil frozen broccoli, take one cup of water in a large saucepan, big enough to accommodate all the florets. Add a dash of salt to it and heat it completely before adding broccoli to it. Place a lid and bring the water to boil. Remove the lid, turn down the heat, and allow the broccoli to simmer for eight to ten minutes. Check for tenderness. When completely cooked, remove the broccoli from water and strain it in a colander to remove the excess water. Sprinkle your favorite seasoning and serve hot with Parmesan cheese.
Pan-Frying
Before you pan-fry broccoli, it is important to thaw it well or else it could become squishy and bland. The best way would be to thaw it in the refrigerator for an hour before using it. In a heavy pan, heat about one tablespoon of oil and add the partially defrosted broccoli florets to it. Cover the pan with a lid and allow the broccoli to cook for about 10 minutes. Stir occasionally to save the vegetable from sticking to the bottom of the pan. Add seasoning and you broccoli is ready to be relished.
Baking
To bake broccoli, first defrost the florets. Grease a baking dish with cooking oil or butter and preheat it to 350 degrees Fahrenheit. Season the broccoli and place it on the baking dish. Cover the mouth of the dish with a foil and bake it until done.
You can cook broccoli any way you want. However, don't forget to thaw the florets before adding them to your dishes for maximum taste and health.
Image Credits: brolosophy.blogspot.com
Tips To Cook Frozen Broccoli