Tips To Cook Frozen Pasta
13 Oct 2011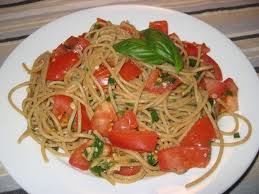 Frozen pasta is a great option to tot up a quick dish on those hungry evenings when you wish you had something easy and yummy at your disposal. Cooking frozen pasta is no more or less difficult or complicated than cooking fresh or dried pasta. The key to boiling frozen pasta is to add a minute or two to the usual cooking time and voila! You have a delectable suppertime delight at hand. For further tips on how to cook frozen pasta, scroll down the blog.
How To Cook Frozen Pasta
Fill a large pot with water and bring it to full boil before dunking frozen pasta into it. Pastas like ravioli and tortellini tend to expand double their size when heated. So make sure that you vessel is big enough to accommodate them.
Once the water comes to a rolling boil, add the frozen pasta to it. Keep on stirring the pasts gently to avoid them from sticking on to each other. Your pasts should be done in a matter of five to seven minutes. Cooking pasta for long will cause it turn mushy and sticky. Fettuccine pasta can take a little longer time to cook while spaghetti noodles will take considerably less time than any other forms of pasta.
Once the pasta is properly cooked, drain them in a colander and run cold water over it to stop the process of cooking. Transfer the pasta into a colander and drain out all excess water. Add some olive oil to the pasta and lightly toss them to avoid them from gluing to each other.
You can now enjoy your pasta with your favorite pasta sauce and seasoning.
These quick and easy tips on how to cook frozen pasta is likely to make Italian cooking a cinch for you, especially on extremely busy weekday nights.
Image Credits: ketchupsouprecipes.blogspot.com
Tips To Cook Frozen Pasta