Tips To Cook Frozen Corn
10 Oct 2011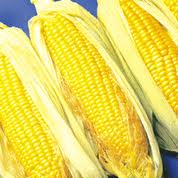 Fresh corns make for yummy addition to any dishes but frozen corn can taste bland when added to your food. Hence, it is good to thaw them completely in the microwave or heat them on the stove before using it for cooking. Thawed frozen tastes much better as compared to frozen ones and can enhance the taste and flavor of your dishes. For expert tips on how to cook frozen corn, read the blog below.
How To Cook Frozen Corn
To pressure cook corns, take a cup of water, place the steamer or trivet in the bottom of the cooker, and add the corns to it. Pressure cook it on medium-high for about 5 minutes until it attains pressure and then allow the corns to simmer for about 3-4 minutes. Once done, release the pressure quickly, remove the corn, and put it under tap water to stop further cooking.
To cook frozen corn in a microwave oven, take about 1/4 cup of water in a microwave-safe dish, and the frozen corn to it, cover with a lid and microwave on high until hot. Alternatively, you can wrap each ear of corn in a paper towel, moisten them with water, and microwave on high until done.
To grill frozen corn, you have to preheat the grill first. In a heavy-duty aluminum foil, arrange the ear of frozen corn, brush it with melted butter, wrap them in the foil, and grill for 25 to 35 minutes, turning occasionally, until the corn is completely done.
To bake, heat up the oven to 425°F (220°C). Brush the frozen corns with a little butter, roll the ears in aluminum foil, place them on the grill rack, and cook until done.
Take the frozen corns in a pan, add half a cup of water to it, and put it on fire. Chances are that the corns are clumped together. Separate them with a light whack of spoon to make the whole thawing process easy. Add a dollop of butter, a little seasoning, some sugar, and let it warm up. Stir occasionally. As the water boils, the ice will gradually melt off. Allow the corn to simmer until it is nice and hot.
Image Credits: www.fruitnvegweek.health.wa.gov.au
Tips To Cook Frozen Corn