Tips To Cook Frozen Seafood
10 Oct 2011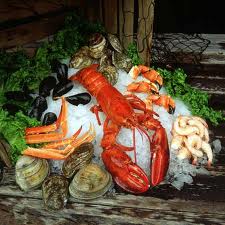 Seafood tastes best when eaten fresh. However, if at all you need to freeze seafood, then make sure you thaw it thoroughly before cooking, although it isn't mandatory to do so. Thawing your seafood, however, will ensure that the food is cooked through and through and is in no way under or overcooked. You have different methods for defrosting seafood. You can defrost it by refrigerating it overnight, or dunking it in cold water and waiting until the icicles have completely melted. Find out more tips to cook frozen seafood in the segment below.
How To Cook Frozen Seafood
When preparing any kind of fish, it's always important to prepare in advance. Thaw the seafood thoroughly by refrigerating it overnight. However, if you are in a rush, then you can thaw seafood quickly by sealing it in a plastic bag and dunking it in a bowl of cold water. You can also try to microwave seafood to put a halt to the defrost cycle.
When preparing seafood, it's important to check bacterial growth in the fish. To avoid cross-contamination, make sure you thoroughly rinse your hands when handling seafood, sanitize the cutting board, knives, sink, and other utensils, and wipe the surfaces clean to avoid bacteria from growing and exposing oneself to the risk of foodborne illnesses. Most seafood species contain parasites and thawing it completely before cooking nullifies the chance of it being transferred to human digestive tract.
Always make sure that you cook seafood at an internal temperature of 145 °F. You can use food thermometer to check the temperature.
Although it is not always important to defreeze seafood before cooking, it is a good practice for sure.
Image Credits: healthylife4life.blogspot.com
Tips To Cook Frozen Seafood