Get Creative With These Creative Cookie Recipe

21 Dec 2010
With Christmas round the corner, you must be thinking about baking Christmas cookies. Traditional holiday cookies are baked in every household year on year, so why not make something different and Get Creative With These Creative Cookie Recipe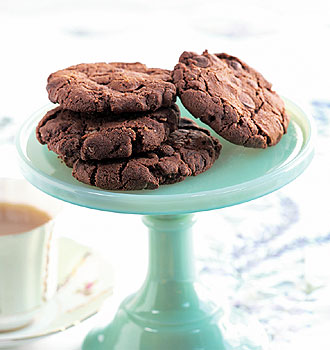 Dark/ Black Chocolate Walnut Cookies
These are intensely flavored cookies and to make then be extra careful about using good quality fresh ingredients. The main ingredients include, dutch process cocoa, bittersweet chocolate chips or pieces, and chopped walnuts. The cookies have a delightful flavor, and you can also add orange zest to it for that extra zing.
Earl Grey Tea Cookies
Tea and cookies go hand in hand. With the dipping temperature, all of want to sip on a cup of hot tea with some cookies. This creative cookie recipe contains Earl Grey tea leaves, which are ground fine with the flour and to give cookies a rich yet delicate flavor. With the buttery crunch of a sophisticated shortbread, these are dangerously addictive. The added benefit of these cookies is that the dough can be frozen for months and just a couple cookies sliced off and baked at a time.
Life Changing Vegan Thumbprints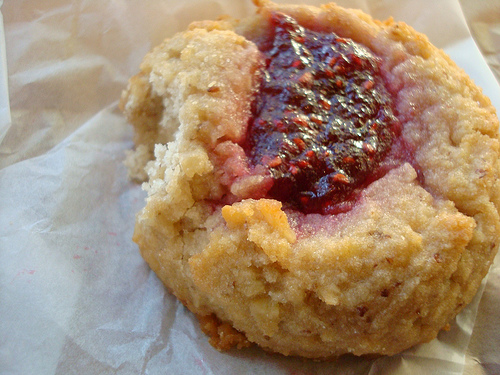 Don't let that name disappoint you as these are the best vegan cookies you would have had ever. The basic ingredients required are quick-cooking oats, whole almonds and assorted jams. These are quick to make, and go very well with a cup of strong tea.
Super-Soft Snickerdoodle Cookies
These cookies puff up just a bit, with a slight cake like crumble, but not so cakey that you feel you're eating a muffin top. They are moist and chewy, tender and have fragrant cinnamon flavor. To add a really fresh cinnamon touch, use Vietnamese cassia and grind it fresh rather than using the bottled one.
Husband-Winning Peanut Butter Cookie
Well, you might have a hearty laugh at this one, but they are the simplest cookies to win over not just your husband but other folks in the house too! They are no fuss and frills attached cookies and taste great. I recommend that you use only Jif Peanut butter for making these.
Brown Sugar Cookies with a Touch of Whole Wheat
Besides being creative cookies, these cookies are healthy as they contain whole wheat and brown sugar. The brown sugar makes them a little softer and suppler, and also more flavorful. Half a cup of whole what gives these cookies sight nuttiness. You could dress these otherwise simple looking cookies with thick creamy frosting and cherries.
The Pizzookie – A Deep Dish Cookie
These cookies have got a funny name but mouthwatering appearance. These are basically Browned Butter Chocolate Chunk Pecan Deep Dish Cookie — otherwise known as a Pizzookie!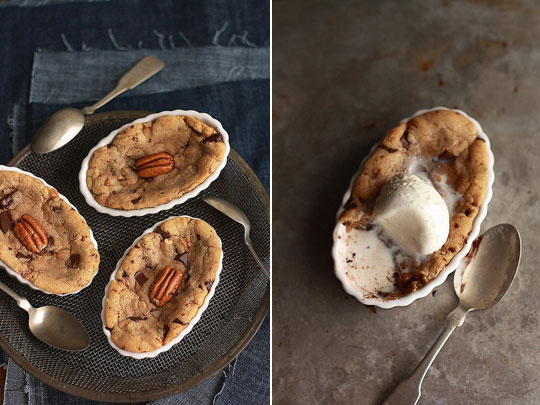 Chocolate Chip and Toffee Shortbread Cookie
These cookies are less sugary and contain only ½ cup powdered sugar in the whole batch. So these are ideal for those who don't like there cookies to be too sweet, although you do have chocolate chips and toffee chips, and they are dipped in chocolate. They are crumbly and buttery and taste awesome.
Well that's about it. I hope these creative cookie recipe ideas inspire you to bake the most creatively different cookie for your family this Christmas!
Image Credit: foodily.com, farm4.static.flickr.com, www.apartmenttherapy.com
Get Creative With These Creative Cookie Recipe