Easy Cheese Fondue Recipes For Kids
12 Nov 2010
Fondues are delicious treats, especially for kids. But what if you don't know how to make a fondue without a touch of alcohol? You cannot feed alcohol to kids, even if it is inside a fondue, after all. Well, you can now refer to these three easy cheese fondue recipes for kids and see how their faces glow with joy and glee.
Cheese Fondue with French Bread:
Cheese fondue is one savory dish that lends itself to a variety of ingredients – vegetables, bread, pasta, etc. Using French bread for a cheese fondue is however, the easiest fondue recipe idea for kids. For this, you simply need Velveeta and milk. You can serve this in a fondue pot with a variety of dippers like French bread, blanched carrots, cherry tomatoes, cooked tortellini and cubes of cooked sausages.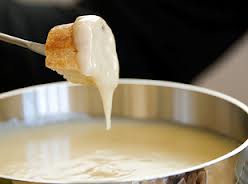 Making a cheesy pizza fondue is another popular recipe for kids. To make the dip for this fondue, you need toasted breadcrumbs, milk, tomato sauce, mozzarella cheese and parmesan cheese. The process is quite simple as well. Serve in a fondue pot with warm pita breads as dippers.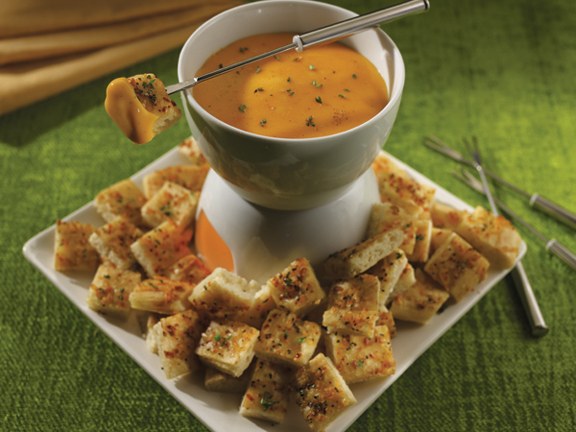 Fondue with Cheddar and Gouda cheese:
Your kids are going to love this fondue recipe, which uses Swiss, Cheddar and Gouda cheeses. The apple and cranberry juice mixed with Swiss, Gouda and Cheddar cheeses form the body of this fondue, while the buttery subtlety merged with the mild flavors of rosemary, garlic and pepper form the soul of this delicious dish. Use diced vegetables or fruits as dippers for it.
Other Articles You May Like To Read:
1. How To Choose A Fondue Pot?
2. What Drinks To Serve At A Fondue Party?
3. How To Plan A Fondue Party?
Image Courtesy: nuggermarket, justapinch, boboli, hauteapplepie
Easy Cheese Fondue Recipes For Kids