How To Make Plum Preserve
13 Oct 2010
When you know how to make plum reserve, you can have a continuous supply of plums for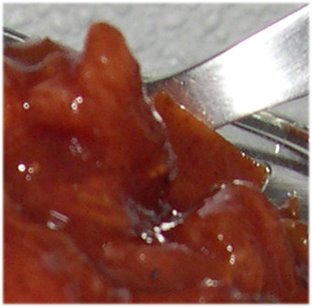 a long period of the year. Making plum preserve is quite an easy task, where you can involve your kids. In my knowledge, there are two different processes of making plum preserve. 
Process 1
First of all wash the plums and get them de-seeded. At this step, you can take the help of your kids. Additionally, you will also require same amount of clean sugar. Now get a stone jar, which is thoroughly washed, cleaned and dried. Within the jar, put the plums and the sugar in layers. Close the jar lid tightly. Take a kettle full of water to boil over the fire and place the stone jar inside the kettle of boiling water. Let the water boil for 4-6 hours. Occasionally you will need filling the kettle with water, as the water continues to evaporate. When the process is over, remove the jar and allow it to cool down in room temperature.
Process 2
This process is the common one, where you use same amount of plums, sugar and water. Fill a large pot with water and let it come to the boiling point. Put the de-seeded and cleaned plums into the water and let the whole thing boil for some time. Within half an hour of boiling, you will find that the fruits are getting soft and tender. At this point, you should remove the pan from heat and mix the sugar into this fruity mix. When the sugar gets completely dissolved, keep it back over the heat and allow it to boil for another 20-30 minutes. When you think that the preserve is almost ready; use a ladle to skim from the top. Now take a clean and dry stone or glass jar to pour the plum preserve. Cover the mouth of the jar with waxed paper and on top of that, put the lid to close tightly.
Image Courtesy: deliciouslygf.blogspot.com
How To Make Plum Preserve