How to Make Mango Marinade – Its Uses
12 Oct 2010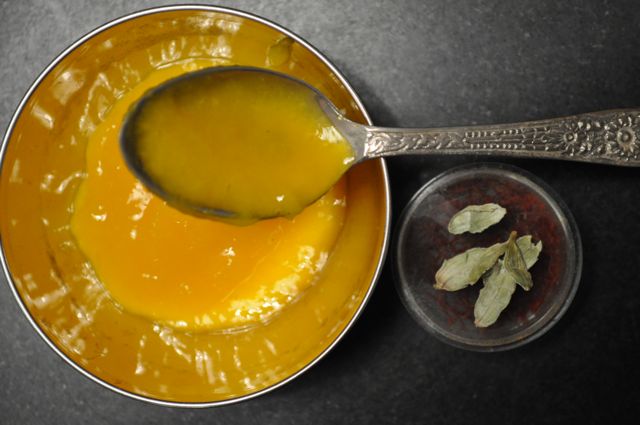 Learn how to make mango marinade – its uses and add a new dimension of yumminess to your dishes. In this blog I will tell you how to make mango marinade – its uses and also the nutritional value of this delicious marinade. The mango marinade doesn't only look appealing with its deep yellow hue, but it also enhances the flavor of a variety of dishes while enriching their nutritive value. Mango is a popular tropical fruit that's packed with loads of minerals and vitamins. The mango marinade is particularly saturated with beta carotene and vitamin C. The tangy and sweet flavor of the mango marinade makes it a favorite marination with grilled steak and kebabs. In this blog on "how to make mango marinade – its uses," you will learn how to prepare a mango marinade that works well with red meat, poultry as well as pork.
Tips on how to make mango marinade
There are several ways of making mango marinade. You can make it simple or spicy, depending on the recipe of the food you are cooking. The spicy version of the mango marinade can also be used on vegetables and rice. Here, I am sharing with you two basic recipes, upon which you can always improvise with your choice of ingredients to get the desired texture, flavor and taste.
 How to make mango marinade – recipe I 
Ingredients needed
For making mango marinade, you need a pair of medium sized ripe mangoes, salt and pepper, one lime, an onion, meat like pork tenderloin or chicken breasts.
Simple mango marinade recipe
Peel the mangoes and discard their pits. Then, toss the fruits in a food processor along with chopped onions and a dash of salt and pepper. Next, stir in 2 teaspoons of cilantro leaves into the food processor and squeeze in the juice of a half or a full lime, depending on the tanginess you want. Now, blend in all the ingredients in the processor until you get a smooth textured, orange-ish colored mixture. This readies your mango marinade, which you can now empty into a bowl and coat the meat well with. Refrigerate the marinated meat pieces for 5 to 8 hours before you grill them.
How to make mango marinade – recipe II
Ingredients needed
For this particular mango marinade recipe, you need 6 spring onion stalks or 4 small onions, one and a half teaspoon ginger powder, quarter teaspoon garlic powder, a tablespoon of soy sauce, half a teaspoon of coriander powder, quarter teaspoon salt, 1/8th teaspoon of red chili powder, a third cup of olive oil, a medium sized mango which has been chopped, meat like steak, pork tenderloin or chicken breasts.
Spicy mango marinade recipe
For making mango marinade the spicy way, mix onions with powdered garlic and ginger in a food processor. Next, add in the chopped mango in the processor and puree the mixture. Once you have done that, add in the soy sauce, salt and pepper and coriander powder in the pureed mixture and blend again. Now, pour the olive oil and blend the mixture again till it reaches a smooth consistency. This makes your mango marinade ready. Once that's done, coat the meat in this mango marinade and allow the pieces to soak in the juices for 5 to 8 hours in the refrigerator, before you grill them.
Picture Source: hungrydesi.com
How To Make Mango Marinade – Its Uses