How To Cook A Whole Chicken On A Gas Grill

18 Jul 2010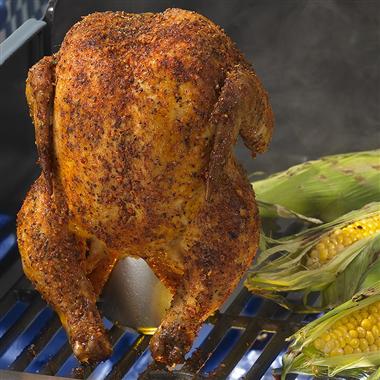 Whole chicken can be a sheer delight and when you know how to cook a whole chicken on a gas grill, you probably do not have to worry your roasts and grills. When cooking whole chicken on gas grill you have to just check out, that you get a golden color for your chicken which means that it is cooked wholly. Follow my instructions and make whole chicken – do not forget to check out the delightful aroma which will waft through your neighborhood when you are cooking the chicken.
You will need:
• Whole chicken
• Margarine or butter
• Salt and pepper
• Meat thermometer
Step one: You have to start the process by setting up the rotisserie attachment.
Step two: You need to place your drip pan with one inch of water which shall help to add moisture to the entire cooking process. It shall also prevent the flare up caused by juices.
Step three: The grill should be on HIGH and close the lid – let it heat up slowly.
Preparing the chicken:
Clean the chicken well and ensure that giblets are removed from the chicken. Rinse the whole chicken and then dry it completely. You can rub the chicken with butter and salt now. Once you have done this, you need to clip the whole chicken especially the area around the drumsticks.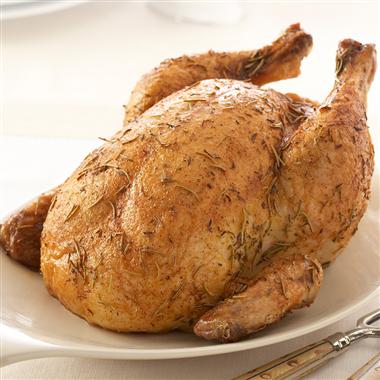 Attaching the chicken to spit
You will notice that the spit has 2 prongs which help to hold the chicken. You have to push the first prong of the spit into the chicken. The spit should center the chicken. Now, slide the second prong inside the spit. You will have to force both these prongs from both ends of the rod inside the chicken. Now, turn the screw so that the prongs are held in place.
You will now have to set the grill temperature – it needs to be 325 degrees. When everything is ready, slowly drop the spit and chicken inside. Remember that you have to put off the burner just below the chicken, turn the rotisserie on and then close this lid slowly.
Basting solution:
Prepare basting solution with melted butter and olive oil. You can put other seasoning too along with salt and pepper. Let the chicken cook for 15 minutes before you baste – let the temperature be low before you baste again.
Cooking time:
It will take 90 minutes for your whole chicken to get cooked completely. You can check if the chicken is completely cooked by putting in a heat thermometer. If it is cooked remove your chicken and let it rest for at least twenty minutes, before you start carving. Serve with lemon juice and fresh fresh herbs.
Image courtesy: .mccormick.com ; mccormick.com
How To Cook A Whole Chicken On A Gas Grill