How To Kick The Coffee Addiction
30 Mar 2011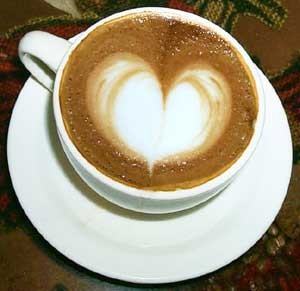 There's nothing wrong with coffee as such. It actually helps you to concentrate better and keeps you on your toes when needed. However, too much of it is not good at all. It can actually be labeled as an addiction, if you are unable to do without it. Coffee actsjust like a drug in such cases. It becomes imperative to kick the habit now! But that will not be easy. You may experience withdrawal symptoms manifested by headaches, nausea, and listlessness once you decide to go without your favorite brew. Try out some of the tips given below and get out of the addiction fast!
Don't be in a hurry to get rid of your habit. Bid your time and slowly reduce the number of cups that used to sustain you during the day.
Find Healthy Alternatives
Find some healthy alternatives to coffee. The alternatives should not include tea or chocolate drinks as they are not very healthy. Look for healthy caffeine free drinks like herbal tea or even hot water. Take care not to add lemon though as it might cause acid reflux.
You may have to resort to some form of medication once you start doing without your daily cuppa. Refrain from aspirin or ibuprofen in order to cure your throbbing headache though. Tylenol acts the best as it would not cause acidity or irritate your stomach.
Try to stay hydrated by drinking water whenever you feel the urge to have coffee. It will help you to stay alert as you are withdrawing from your caffeine habit as well
Opt for free hand or aerobics in order to keep engaged. The rush of blood to your brain will also help you to stay energized and alert in spite of not drinking coffee.
Include a lot of high-fiber, complex carbs in your daily meal and choose fresh fruits, veggies and grains over the greasy, fat filled alternatives. this will give your body the energy to cope with the withdrawal symptoms.
Try to eat at regular intervals and eat 4-6 small meals instead of 3 big ones. It is important to keep your stomach filled to get rid of the crankiness.
It is also important to have adequate rest. Allow your body to fight the tiredness inits own way as you go zzz.
Good Luck!
Other Articles You May Like To Read
National Coffee Day Celebrating With A Cuppa
Learn About The Side Effects Of Decaf Coffee
Image credit  : arsahana 
How To Kick The Coffee Addiction