Welcome Soyfee - An Alternative To Coffee

4 Jan 2011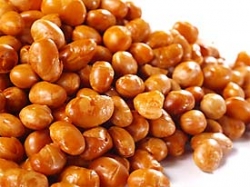 If you are crazy about coffee and despite knowing its harmful effects are unable to come out from its addiction, Welcome Soyfee – An Alternative To Coffee with no side effects. Soyfee blends the taste of coffee and benefits of soybean consumption. Soyfee is obtained from slow roasted soybeans. To ensure maximum flavor retention, roasted soybeans are allowed to cool down and then vacuum packed.
Why Is Soyfee An Ideal Alternative To Coffee?
Soyfee is caffeine free. Thus you are safe from the side effects of caffeine which is present in large amount in the regular coffees. You won[object Plugin]t face any problems like heartburn, or high blood pressure which was the outcome of high caffeine intake through coffee.
Soyfree is proteinaceous in nature. It doesn't contain carbohydrate unlike other coffee alternatives in market which are high in carb content. It is also a good option for people on diet who restrains themselves from taking carbohydrate.
Soyfee is ideal for person sensitive to gluten. It doesn[object Plugin]t contain gluten or wheat which is commonly found in other coffee alternatives.
Soyfee has natural flavors which add to the taste of the soybeans. No synthetic flavors and propylene-glycol is used in its production.
Soyfee is low in calorie. Its one serving is less than 5 calorie, therefore safe for dieters.
So, when soyfee comes with so much of added advantages, why opt for coffee or other coffee alternatives. Do away with various health problems like heartburn, ulcers, diabetes or high blood pressure and dont even get addicted to coffee by using soyfee as an alternative to coffee.
Image Credit: squidoo.com
Welcome Soyfee - An Alternative To Coffee