Various Uses of Coffee Beans
29 Dec 2010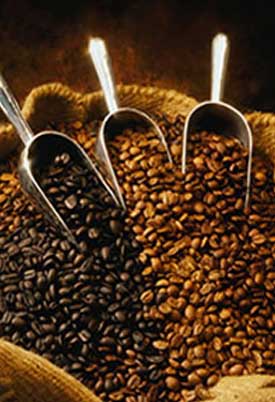 There are various uses of coffee beans. Coffee is truly an indispensable part of modern life. Millions of people start off their day with a cup of coffee every morning.  Making a cup of hot coffee beverage is a common use of the coffee beans. Other applications of coffee beans include using them as air fresheners or tasty chocolate covered coffee beans. Let's get acquainted with various uses of coffee beans: 
Chocolate Covered Coffee Beans

Chocolate covered coffee beans add delicious boost to caffeine. These are considered to be a delicacy and are usually prepared along with gourmet beans. The beans are first espresso roasted and then they are immersed in chocolate.

 
Odor Remover

Unwanted odors can be easily removed by the oil present in the coffee beans. If you want to get rid of any type of smell in your hands, you must rub the beans on the hands. This will release the oil present in them which will absorb the entire odor. Thereafter, you can wash your hands, so as to remove the oil. Coffee beans may be used in the form of an air freshener too. Coffee beans can also be used to freshen the air in a refrigerator. When you place a bowl full of coffee beans in the refrigerator, it absorbs the odor.
Beanbag Stuffing
Coffee beans have yet another use where they can be used as fragrant and expensive beanbag filling. They are an ideal material for filling because they possess small uniform shape. Styrofoam is usually used for filling beanbags but coffee beans are softer and more comfortable for this process.
Soil Enhancer

Coffee beans are not only a natural fertilizer but they also prevent the entry of pests in a garden. Their smell is powerful enough to drive away pests. The oils that are obtained from the decomposing coffee beans are very advantageous to plants. Coffee beans also prevent the cats and dogs from digging the garden. This is good for both outdoor as well as indoor plants.
image credits : dutchbros.com
Various Uses Of Coffee Beans