National Coffee Day - Celebrating With A Cuppa
30 Sep 2010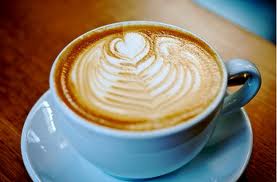 The National Coffee Day on 29th September is a favorite day for the coffee lover population of the world. It is not known that who or when this celebration has started. Probably it came out from a group of coffee addicted persons, to honor this special drink by celebrating with a cuppa. Why only a cuppa? You can or should drink coffee as much as you wish for celebrating National Coffee Day.
The National Coffee Day is particularly meant for those 82% Americans, who start their day with a cup of fuming coffee. According to a latest survey, the average consumption of coffee in United States is around 3.1 cup daily. Now if you consider the statistics for the world, it will definitely be in millions and millions. So, you can easily understand how important is this day for the coffee loving people of the world?
Celebrating National Coffee Day may vary from person to person. The best way of celebration is to enjoy your morning cup of coffee in a little different way. Prepare the morning coffee in some distinctive way than the usual hot or cold coffee. Now enjoy the coffee at your leisure. If it is a weekday, then perhaps you will not have much time to spare. But since this is a special day, you can definitely make out some time for your favorite drink. Otherwise, take a long coffee break from your workplace and head towards the nearby coffee shop to check their special offers.
Most of the renowned coffee shops in United States have something to offer at free of cost to celebrate this special occasion. This time, Starbucks has introduced a special VIA instant coffee in this occasion and at certain outlets they have offered the tall cup of coffee as complimentary. Similarly, Mc Donalds also offered free cups of Newman's Own Coffee at some of their outlets for this year. The famous, Dunkin Donuts Coffee Company has offered free coffee and a contribution for certain groups participating in Olympic. The Java Café has offered half price for their coffee within a particular time period. The coffee shop at your office canteen or at your neighborhood surely had something special to offer to celebrate this unique day.
The evening could be made more special by visiting your favorite coffee joint with your special friend or spouse. There are many coffee places which not only serve coffee, but also serve quite a few healthy and hearty sandwiches, which can be pretty filling too. Coffee after dinner is not acceptable by many. However just to respect your favorite drink you can end your day with a special coffee cocktail with or after your dinner.
Image Courtesy: blogspot  
National Coffee Day - Celebrating With A Cuppa