5 Emergency Food Substitutes

15 Jul 2011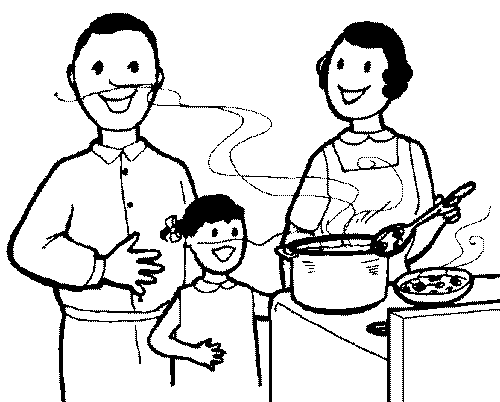 It is during times when you are missing critical ingredients in the kitchen that the knowledge of emergency food substitutes comes in handy. If we know how to substitute some of the basic ingredients in the kitchen, there is no need to panic or spoil the recipe. Some of the best substitutes are useful for people who are planning to reduce their sodium intake, are on weight loss goals, or are looking for healthier alternatives to complete the recipe. Let us see what these wonderful substitutes are…
List of Emergency Food Substitutes that You Can Try
Cinnamon with allspice – This is one of the easiest of all substitutes. Cinnamon is a spice with a strong aroma and flavor. This can be easily replaced with allspice. Allspice or Jamaica pepper or pimento is a common ingredient in Jamaican cuisine and imparts a similar flavor to cinnamon with a slight whiff of nutmeg and cloves. If allspice is not available, cinnamon can be replaced with cardamom, nutmeg, or cloves too.
Chocolate with carob – Chocolate and carob are very similar to each other from the health perspective. Dark chocolate is definitely healthier but for people who are allergic to chocolate, carob is the next best thing. If chocolate is replaced with carob powder in recipes, the way to go about is to replace one square of unsweetened cooking or baking chocolate with 3 tablespoons of carob powder each.
Sugar with Half sugar, sugar substitutes – Sugar from cane or beet is difficult to get away from especially if you have a sweet tooth. Baked goods and desserts are not the same without this critical ingredient. However, sugar has more vices than imagined, with a whole lot of diseases, increase in weight, oral health etc attributed towards it. Controlling intake of sugar is definitely the best thing to do. Nevertheless, there are many types of sugar available with fewer vices to their credit. Try to replace granulated sugar with castor sugar, turbinado sugar, or even sugar substitutes like Splenda half sugar substitutes, half sugar etc. All these work well!
Sour cream with yogurt or milk – No waffles or cheesecakes is the same without sour cream. However, sour cream is not advisable for people on a weight loss mission with it containing almost 18 to 20 percent of butterfat. Sour cream can be substituted successfully with yogurt if you can afford to miss the sweet tang that sour cream imparts to the dishes. Add in 1 tablespoon of lemon juice for every cup of yogurt you use in your recipes. Fat free evaporated milk with lemon juice is also another substitute for sour cream that you can try.
Salt with citrus or garlic – This is one emergency food substitute that would bring about certain changes in the taste of the food but still be appealing enough. High intake of salt can cause high blood pressure, stroke, heart attack etc. Replace salt in food either with garlic or with citrus. Citrus impart strong flavor to food and is good for you too. Garlic has a strong taste that can spice up any bland food in the absence of salt.
Emergency food substitutes are very useful from the point of health as well as to tide over tricky situations in the kitchen.
Image credit: graphicshunt.com/ 
5 Emergency Food Substitutes