What Are The Substitutes For A Coconut Flour

16 Mar 2011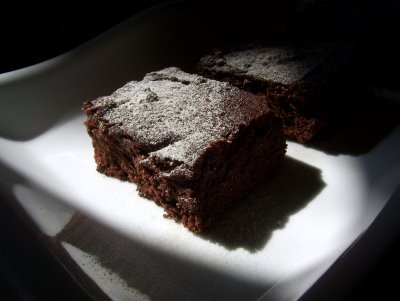 You may sometime search for healthy substitute for coconut flour for several reasons like your stock is exhausted, you are in a hurry, and do not have time to rush in shop, or someone in your house is allergic to coconut. Whatever is the reason, substituting coconut flour is extremely easy with common kitchen ingredients. Here are the tricks and the ingredient names for your ready reckoning.
The popular substitutes
Almond flour
Oat flour
Starch powder
Hemp Flour
Buckwheat Flour
Almond flour for coconut flour
Almond flour is a common kitchen ingredient and be dealt serves almost same purpose of coconut flour.  It provides the same bulk effect as with coconut flour and it is also high is dietary fiber. It is high on magnesium and vitamin-E and low on carbohydrate. The shelf life of almond flour is quite prolonged, in refrigerator almond flour can be stored up to six months. While you are preparing bread type recipes, instead of coconut flour you can easily use almond flour however, almond flour is not good substitute of coconut flour for common dough recipes.
Oat Flour for coconut flour substitute
One of the great disadvantages of oat flour is unlike coconut flour it is not used alone because it lacks the binding properties of common flours. You can liberally use oat flour as substitute of coconut flour, but in this case it has to be combined with another type of gluten-free flour. Oat flours are quite healthy option because oats are full of natural fibers and has health benefits like lowering of cholesterol. However, you should always go for gluten-free oat flour to be at the safer side of purchase.
Use of starches
The use of flour in thickening gravy and sauces is quite common, so is of coconut flour. However, starch powders are wonderful substitute for coconut powder in this aspect in culinary processes. Arrowroot powder and cornstarch powders are good examples of edible starch which can be easily used in lieu of coconut flour for thickening effect. Another poplar variety of starch powder is Tapioca Starch which is often used in Asian delicacies for adding sweet taste to gravy. However, all these powders can be used in preparing fruit pies instead of coconut powder. These starch powders has to be added to water to form a paste and we are supposed to add this paste directly in the gravy or in soup
Use of Hemp flour instead of Coconut Powder
Whereas gluten-free baking process is now one of the most talked about culinary process flours, which are gluten-free are gradually earning its popularity in making healthy foods and gluten-free baked materials. As this flour variant is a rich source of Omega 3 and 6, vitamin B and E, potassium, fiber, and calcium, substituting coconut flour with hemp flour is a quite healthy option and it can be used in wide range of recipes.
Use of Buckwheat flour
This dark colored flour is the perfect substitute for coconut flours in case you are planning to bake brownie, chocolate pastries, or dark muffins. Its nutty flavor perfectly matches with cookies flavor; as it is a 100% gluten free product, it is wise option for basic ingredients for cupcakes for children party in Purim or in Mardy Gras etc.
Now if you do not have coconut flour stored in your kitchen you can simple go on with your planning because now you know lots of substitutes for coconut flour. Hope it will ease your tension now.
Image credit-ifood.tv
What Are The Substitutes For A Coconut Flour