Learn How to Make Coconut Cream Pie!

5 Jul 2010
Coconut cream pie is one dessert that has become an American classic. Though it is made out to be intimidating, it is actually quite easy to make, which is why we've taken some time to outline the steps for you.
The first thing you need to make coconut cream pie is a pie shell. Pie shells are easily available in your local supermarket, but if you want, you can make it from scratch as well.
The Pie Shell
Mix one cup of flour with half a cup of vegetable shortening and add 3/4 tablespoon salt. Knead the ingredients together using your hands of a stand-up mixer with a dough hook. Once a sticky dough forms, allow it to set for a little bit and then add 1/4 cup of cold water. Mix together and then roll out the dough with a rolling pin and shape it according to the pie pan, trimming away any excess.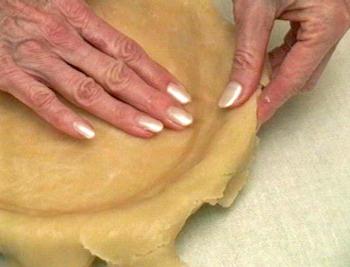 The Filling
The next step in making coconut cream pie is making the filling. Mix 3 cups of half and half with 2 eggs, 3/4 cup sugar, 1/2 cup flour and 1/4 teaspoon salt. Stir the mixture in a saucepan on a low flame until it gets a thick consistency like custard. Remove from the heat and allow to cool.
The Coconut Flakes
Take one cup of shredded coconut and toast it. This can be done by baking the coconut in the oven set at 350 degrees for 5-7 minutes, or by tossing it into an ungeased, small sauce pan, constantly moving around the flakes on low-med heat until they turn slightly brown.
Add three quarters of the toasted coconut in the pie mixture along with one teaspoon of vanilla extract. Pour everything into the pie shell and chill the contents for about 3 hours.
The Final Touch - A Variety of Toppings to Choose From
After the coconut pie filling has firmed, cover the top of the pie with whipped cream and sprinkle the remainder of the toasted coconut flakes over the cream.
Coconut cream pie goes even better when it's topped with ice-cream and then sprinkled with the remaining coconut. Ice-cream flavors that go well with coconut are coffee, vanilla and green tea.
A more classic approach to topping your coconut cream pie is making a meringue topping, which is a lot easier than it sounds. Simply take 3-4 egg whites, add a 1/2 cup of sugar, and beat on high until peaks form in the mixture. Once it becomes stiff, scoop the meringue onto the top of your baked coconut cream pie and put it in the oven on broil to brown the meringue. KEEP A CLOSE EYE on the pie white it is broiling, you do not want to burn your hard work! Once the meringue looks slightly brown, remove from the oven, and serve.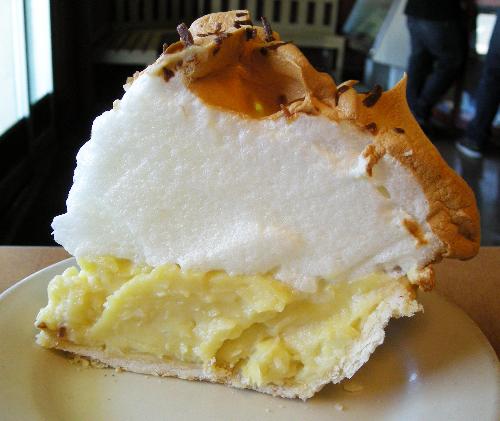 Images courtesy: google.com
Learn How To Make Coconut Cream Pie!