How To Use Transfer Sheets For Chocolates

25 Mar 2011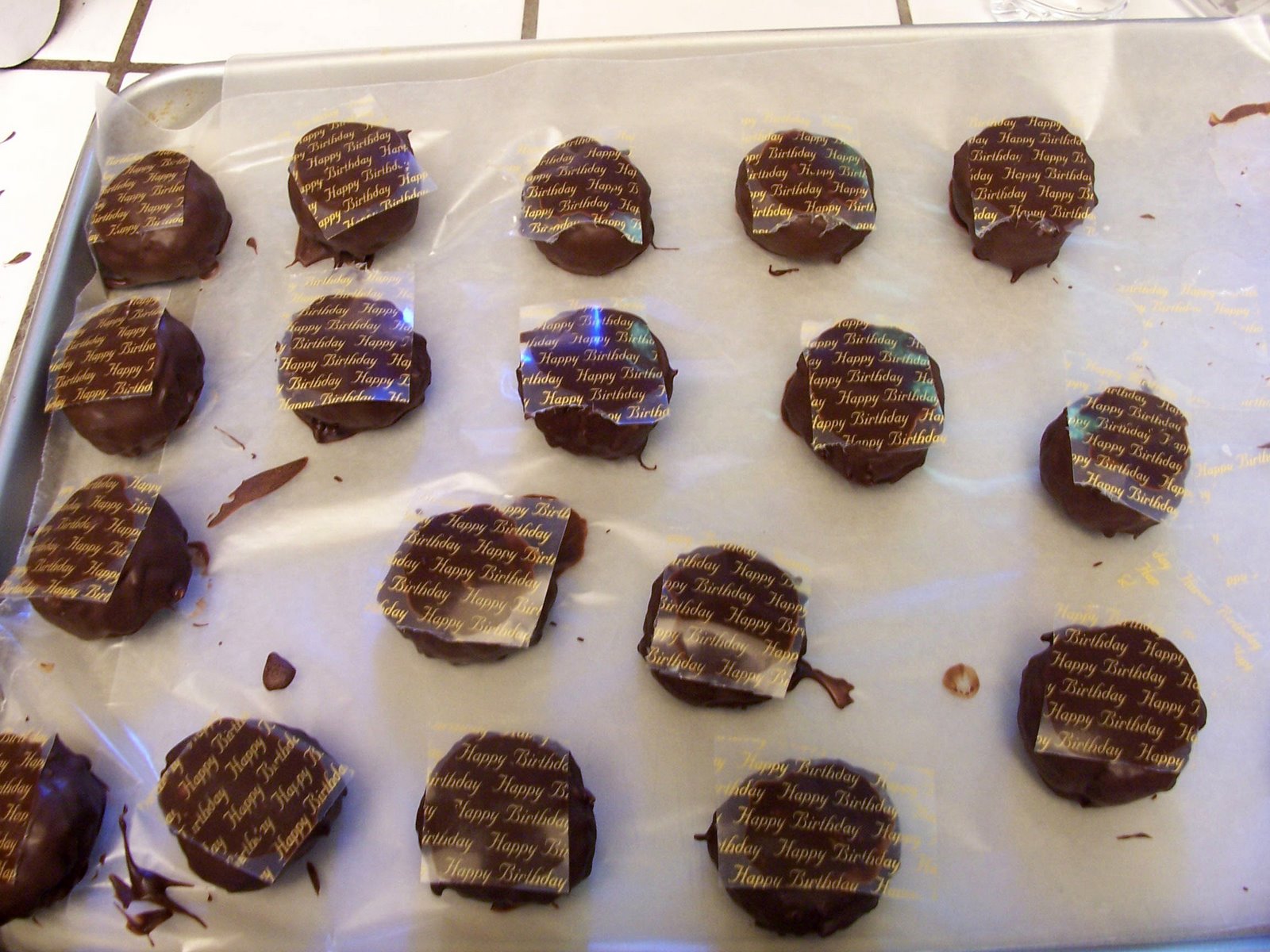 Transfer sheets are edible decoration used for chocolates. Use transfer sheets to decorate your chocolate for any special party or event. It is a plastic sheet with prints on it made from cocoa butter and powdered food coloring. When you spread chocolate on these sheets, the prints get transferred to the chocolate giving a beautiful visual effect. The chocolate decorated using transfer sheets can be placed on top of cookies and can be used to decorate cakes.
Cut Transfer sheets
Based on the decorating area size, you can cut the transfer sheets. Cut them into small pieces in case you wish to use them for single cookies. In cases where you want to wrap a cake, then take a long strip to cover the entire area of the cake. You can get variety of transfer sheet in the stores, use transfer sheets that suits your occasion
Melt chocolate
Use double boiler to melt the chocolate else place the chocolate in a small pan or metal bowl and put this inside a large container with little amount of boiling water. While using the latter method make sure that the pan with chocolate does not touches the water as it may burn the chocolate.
Using transfer sheet to decorate chocolate
Before starting decoration, cover the work area with baking sheet or waxed paper. Over the wax pepper, spread the transfer sheet with the printed area facing upwards. Once the chocolate melts, pour it over the transfer sheets slowly. A spatula can help you to spread it evenly on the transfer sheet; it should not be too thick it too thin. It needs to set so allow it cool for 10 to 15 minutes. Also do not let it cool for a long time because when the chocolate hardens you cannot shape the curved surfaces. The chocolate would crack when you try to decorate the curved surfaces. Stick the chocolate side to the confection in order to decorate and store it in the refrigerator. Take the chocolate from the fridge after 30 minutes; take away the transfer sheet and now your decoration task is over.
This article would have given you idea how to use transfer sheets for chocolates. Now you use decorate chocolates for cake and other confection.
Image credits: 4.bp.blogspot.com 
How To Use Transfer Sheets For Chocolates