How To Plan A Chocolate Buffet At A Wedding Reception

17 Mar 2011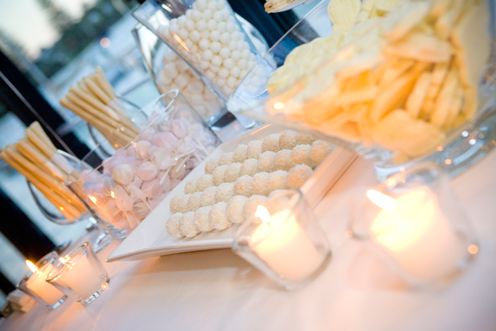 If you are planning a wedding reception menu, then plan a chocolate buffet to jazz up the evening by treating your guests with hot chocolate buffet or a chocolate covered fruit. Wedding chocolate buffets are a crowd pleaser, and it's easy to set up an elegant wedding chocolate treat for the guests till they wait for the bouquet toss.
The best thing about planning a chocolate buffet is customizing the table with candy varieties in each major color and to suit the wedding theme. A candy buffet can focus on chocolate, hard candy, gummies, or salty snacks - or combination of all.
Planning a chocolate buffet can be fun and interactive! Here is a list of chocolate, candy and gummies which can be included in the wedding reception:

 
Chocolate Candy Martinis: 
This can be a great deal of fun for the guests. To provide a modern and funky candy treat with chocolate-candy martinis, place empty martini glasses onto the buffet table for the guests. Make an arrangement for the liquor bottles filled with candy-coated chocolates. Guests can pick their glasses and fill them up with their choice of candy-coated chocolates from their choice of liquor.

 
If the wedding reception is in the cold winter evening, romantic hot chocolate buffet would be an ideal choice. Place mugs for the guests on the table to fill up with hot chocolate. Provide guests with different toppings and syrups to add to their warm drink. We can customize the buffet with labeled mugs or colored candy-cane stir sticks that match the wedding theme.

 
Guests can get sinful with the chocolate buffet treat yet being healthy. Set up a large variety of seasonal fruits covered in a layer of hardened chocolates. Use fruits that are popular or fit the theme of the wedding reception. We can spice up the spirit by adding dyed white chocolate to coat the fruit.

 
Chocolate Fountain Buffet: 
This interactive and sinful way to enjoy chocolate with a selection of chocolate fountains can be best for a cold winter evening wedding. We can set up three decorative chocolate fountains, one with dark chocolate, one with milk chocolate and the last with white chocolate. Provide guests with bowls and platters filled with edible treats like strawberries, pound-cake squares, and marshmallows and so on.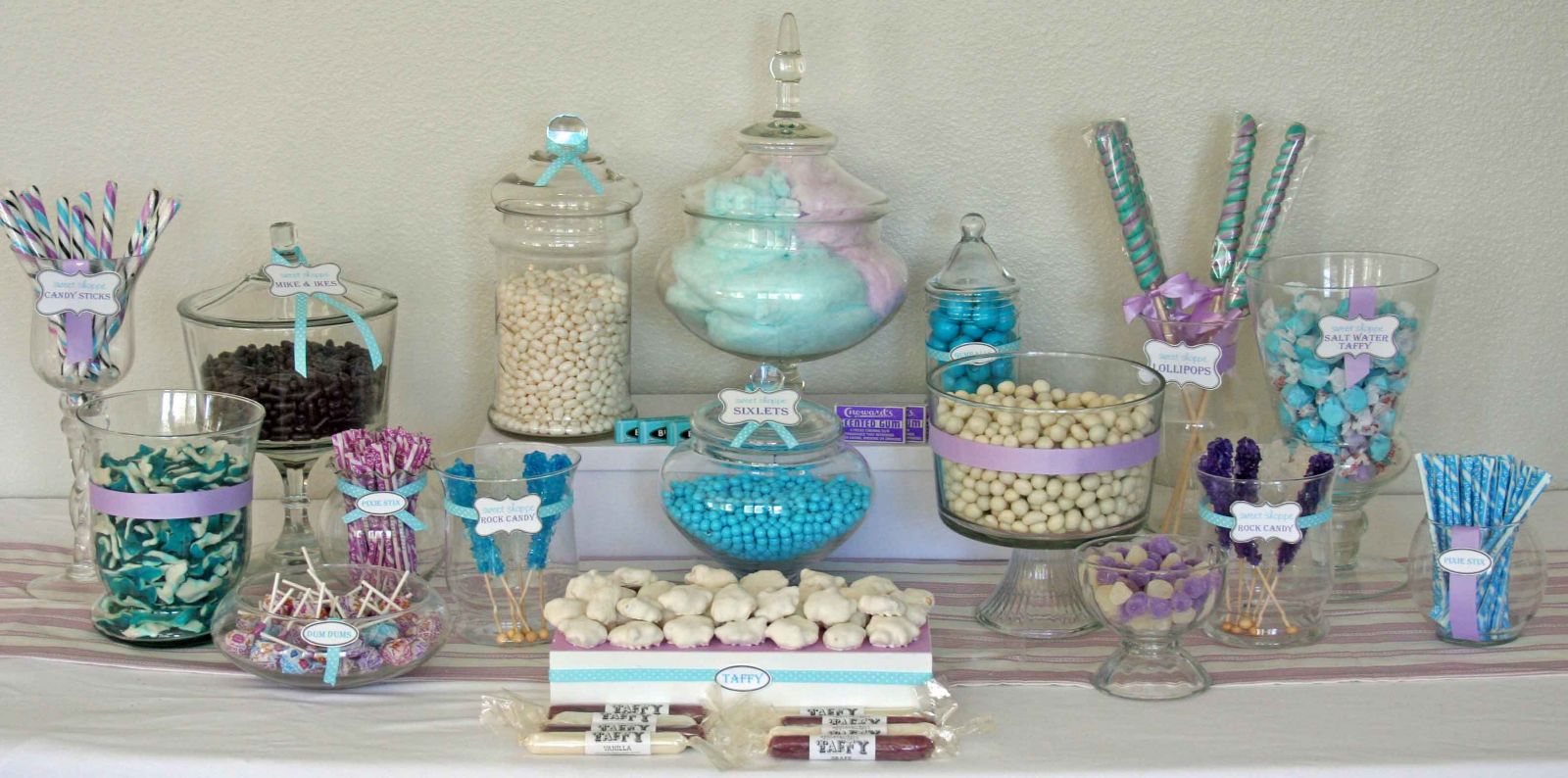 Some prefer to plan a chocolate buffet in different colored chocolate available through websites and many online retailers. This pattern of planning can help match up the wedding theme perfectly.
Planning a chocolate buffet can be easier with some other options like candies and chocolate available in the market.
Chocolate: Kisses, Chocolate covered nuts, Mints, Brittle, Fudge, Tiny candy bars, Truffles, Dipped fruits
Hard Candy: Old fashioned rock candy, Mints, Fruit candies, Candy corn, Lollipops, Hearts
Gummies: Gummy worms, Bears, Fruits, Root beers, Sours, Jelly beans
Salty: Pretzels, Goldfish, Nuts, Fortune cookies, Crackers, Popcorn, Chips
When you plan a chocolate buffet and need to know how to display chocolate buffet, all you need to do is visit ifood.tv for inspiration.
Image credits: weddingfavours.wordpress.com, sunrise-creations.worldsecuresystems.com
How To Plan A Chocolate Buffet At A Wedding Reception