Chocolate Mint Silk Pie
23 Oct 2007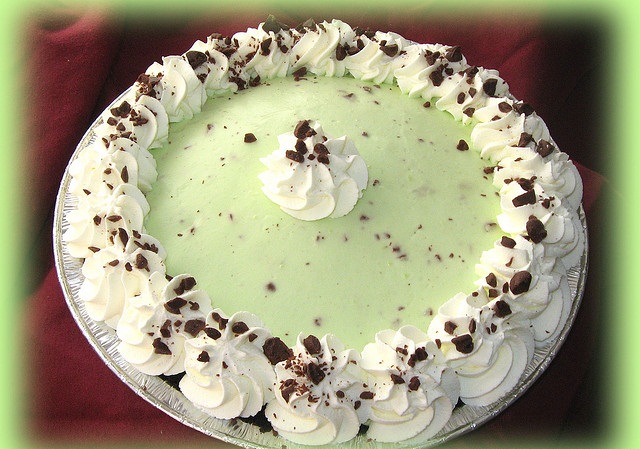 Chocolate Mint Silk Pie
1. Needed for Crust:
1 1/2c crushed chocolate sandwich cookies
1/4c butter or margarine, melted
2. Needed for Filling:
1c. sugar
3/4c. butter or margarine, softened
3sq semi-sweet chocolate, melted, cooled
1/2tsp. peppermint extract
3 eggs
sweetened whip cream
3. Preparation:
In a medium bowl stir together crust ingredients.
Press the mixture firmly into a 9" pie pan.
Refrigerate 10 min.
In a small mixer bowl combine sugar and 3/4c. butter.
Beat at medium speed scraping the bowl often, until well mixed (2 to 3 min).
Add chocolate and peppermint extract; continue beating until well mixed (1 to 2 min). Add eggs; continue beating, scraping bowl often, until the mixture becomes light and fluffy (5 min).
Spoon into prepared crust. Refrigerate for at least 3 hours. or until set. If desired garnish with sweetened whip cream.
Enjoy!!!
Image credits: Flickr
Chocolate Mint Silk Pie