How To Create A Chicken BBQ Pit

26 Mar 2011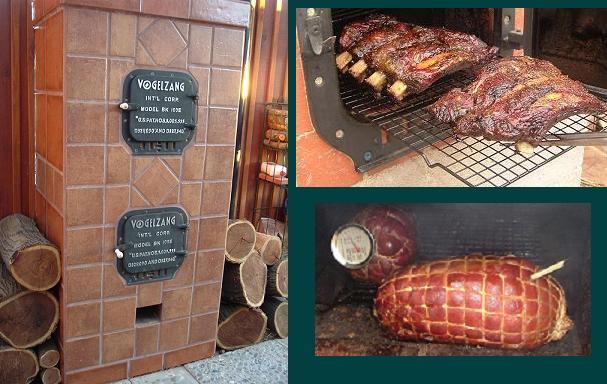 The task to create a chicken BBQ pit may seem a difficult task because it has no definite design to follow. While creating a BBQ Pit, you have to remember its prime functions that the pit should act like a covered heat source for preparing the food. Therefore if you want to create a chicken BBQ Pit, you can use your imagination as well provided the design serves the required functionality.
Essential factors to create a chicken BBQ Pit
While creating a BBQ pit, you have to take in account a few considerations.
The material of the pit you are planning to build may vary from another pit depending on the frequency of the use of the pit
The permanency of the structure has to be taken in consideration
The cost effectivity of the investment against making the pit
The maintenance and care of the pit to retain its functionality.
If you create a chicken BBQ pit on above consideration, you can be rest assured that you will be proud of your chicken BBQ pit in the next BBQ session.
Creating a BBQ pit: the quintessential steps
Determining the right location is one of the prime success points of making a BBQ pit. Ideally you should select a spot at least 20-25 feet away from any permanent or semi-permanent structure. You should take care of the fact the space above the fire pit should remain free.
You have to arrange a piece of metal on the ground where the pit is supposed to be formed. The metal sheet will protect the BBQ pit from further burning.
For chicken BBQ pit, you have to arrange 10-cinder blocks in a circular motion; the circle of the blocks should be 3-feet diameter or slightly less. In case you decide to grill smaller items than chicken, you can add extra layer of cinder block inside the pit.
You have to add an extra layer of cinder blocks over the base ring of the pit. For better effect you should take care of the fact that the cinder blocks are placed over the specific points where the blocks are joined.
You have to fill the gap with hard wood for the BBQ session; commonly, apple, hickory, and mesquite woods are used for chicken BBQ.
Now you have to place a chicken grid over the opening of the fire pit; you have to place the chicken on the grid for roasting. When the flame will rise, add the chick on the grid and start grilling.
You should take care of the fact that the flame rising from the pit should be adequate to roast the meat. Therefore, while you will make the pit you should keep in mind the optimum size of meat you can grill on the pit at a time.
Now when you have learned the trick to create a chicken BBQ pit, you can arrange the next BBQ party at your garden. Wish your best of luck.
Image credit-ifood.tv
How To Create A Chicken BBQ Pit