How To Boil Chicken Breasts With Bones

11 Jan 2011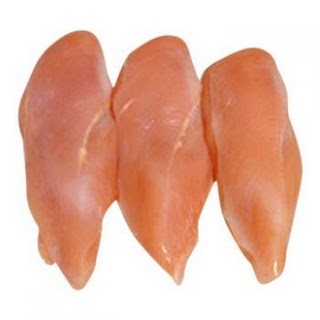 Buying boneless as well as skinless chicken breasts cost a fortune, so it's always better to buy the bone-in chicken breasts. You just need to know how to boil chicken breasts with the bone to prepare various healthy and juicy recipes. Bone in breast chicken ensures great taste if you follow proper methods in boiling chicken breasts. Boiling chicken breasts is a very easy process; even a new cook can do it with great ease and comfort. However to avoid any difficulties, it is better to be ready with the necessary equipments and ingredients.
Equipments And Ingredients To Boil Chicken Breasts With Bones
You need a dutch oven or a large container and water to boil the bone in chicken breasts. Ingredients such as onion, celery, garlic, bay leaves, pepper and salt are optional that you can use as per your taste buds to add more flavour in your recipe.
Steps To Boil Chicken Breasts With Bones
There are many ways to boil a chicken breast depending on the quantity of chicken you are boiling. Apart from other necessary precautions, you should always avoid boiling chicken breasts at very high temperature because it might spoil the taste and flavour of your recipe. Hereby are the steps that you should follow to become an expert in boiling chicken breasts with bone.
Pour enough water in the dutch oven so that chicken gets completely covered with several inches of water.
Turn the stove to high and wait till the water starts boiling.
As the water comes to boil, add the chicken and turn the stove to medium. You can also add other ingredients as per the taste to add more flavour.
Put the lid on the dutch oven and turn it to medium high.
Check it often to find whether the bubbles have formed or not. If bubble formation has started, turn the stove to low and let the water simmer for 30 to 40 minutes.
To ensure that your chicken breast is fully cooked, make an incision in the chicken using a knife. If the meat is pink, you need it to cook more else your chicken is ready.
Thus, boiling bone-in chicken breasts is simple and easy. Give it a try and relish the great taste of bone-in chicken.
Image Credit: themommyvan.com
How To Boil Chicken Breasts With Bones