Is It Worth To Bring Your Own White Wine To A Restaurant

6 Jan 2011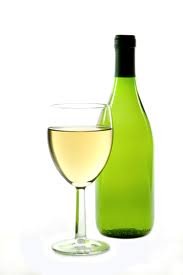 After a lovely meal at a restaurant, more often than not you would observe that your wine had cost you more than the entire meal, so is it worth to bring your own white wine to a restaurant? To bring your own white wine would certainly work out cheaper provided the restaurant has accommodating service norms.
Bringing your own white wine may sound taking budgeting a bit too far, but if the exact maths is done, you would not fail to notice the difference in the bill. There are many people out there who are already taking it seriously enough to take their wine bottles along when going out for a meal.
Wine, Dine and Price
Wines are the most exorbitantly priced item in a fancy restaurant menu. This is the cost you pay for their excellently equipped and maintained wine cellar. So you may try the cheaper wines on the menu or alternately skip the wine altogether. This could spoil the entire meal, hence why not bring your own white wine to dinner.
Most of you would have observed that the wines cost more in a restaurant. The same wine might be available at your local store at a much cheaper rate. Thus buying it from the store and bringing your own white wine for a dinner seems to be the obvious thing to do. The same wine could be out of your bounds in an expensive restaurant.
Wine and Corkage Fees
Most restaurants that allow you to bring your own white wine to a meal charge a corkage fee for their services. These usually range between $10-$40 for each bottle. The restaurant would uncork and pour the wine or even use a decanter according to the corkage fee levied. It is advisable to bring your own white wine and drop it off at the restaurant much before meal time so that the wine can be served at the right temperature and taste.
Not all restaurants have the 'bring your own white wine' service, but those that do, have specific days on which there is a discount on the corkage fees. Most of these restaurants do not allow you to bring your own white wine which feature in their wine list. Fortified wines ared a big no. Some restaurants do allow you to take home the rest of the wine by re-corking it!
Image Courtesy: http://prospect.rsc.org/
Is It Worth To Bring Your Own White Wine To A Restaurant